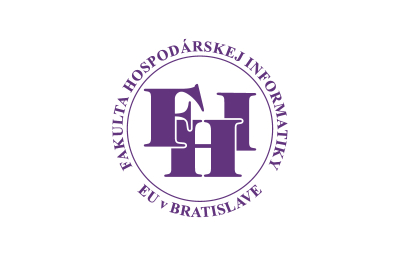 Details

SCHMIDT, Peter, Ing. Mgr., PhD.

1st Open International Didactic Seminar on
Business Intelligence and Data Science
Case studies. Discussion on Selected Topics
April 16, 2021
DATA DRIVEN STRATEGIES
Collegium of Economic Analysis, SGH (Poland)
Meeting Agenda:
9.00
Welcome speech by the Dean of the Collegium of Economic Analysis, SGH
9.10
Invited speaker: Marcin Kaźmierczak (Google Cloud Poland): Google Cloud Platform as Data Science Technology
9.40
Eva Rakovska (University of Economics in Bratislava, Slovakia): BI as a Part of Knowledge Management Technologies
10.10
Petr Rozehnal, Radek Nemec, Frantisek Zapletal, Miroslav Hudec (Technical University of Ostrava, Czech Republic): Modeling of Semantic Uncertainty in Smart Cities

10.50-11.05

Coffee Break – Networking

11.05

Serhiy Lyeonov, Tetyana Pimonenko, Serhii Mynenko (Sumy State University, Ukraine):

Experience of using SAS Enterprise Miner, Eviewa, Statistica, Power BI and Python in Data Analysis

11.35

Zoltan Rajnai, Eva Beke (Óbuda University, Hungary): Data and Information Security

12.05

Przemysław Szufel (Warsaw School of Economics, Poland):

Remote Teaching of Cloud Computing for Data Science during Covid-19 Pandemic

12.35-12.55

Coffee Break – Networking

12.55
Beata Gontar, Damian Kajszczak (University of Lodz, Poland): Order to cash analytics
13.25
Irena Patasiene, Martynas Patasius, Evaldas Vaiciulynas (Kaunas University of Technology, Lithuania): Teaching of BI in Kaunas University of Technology Using Business Game
13.55
Closing Disucssion
Details

SCHMIDT, Peter, Ing. Mgr., PhD.

UNIVERSITY OF ECONOMICS IN BRATISLAVA

FACULTY OF ECONOMIC INFORMATICS

and

ÓBUDA UNIVERSITY BUDAPEST

DONÁT BÁNKI FACULTY OF MECHANICAL

AND SAFETY ENGINEERING

Call of papers

Ninth International Scientific Webconference of Scientists and PhD. students or candidates

"Trends and Innovations in E-business, Education and Security"